Customer Success.
·
UK - Hybrid Working (Guildford)
·
Hybrid Remote
Customer Success Manager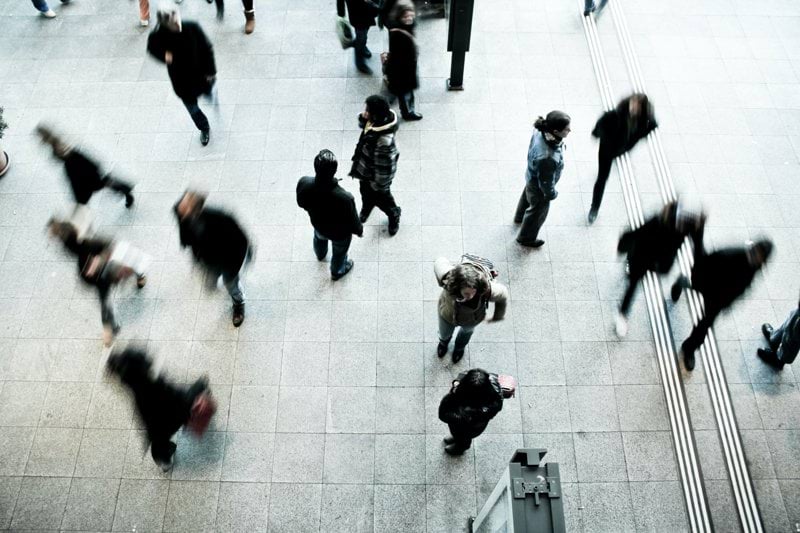 Purpose of the role
The key aspect of this role is to grow existing client relationships with the installed Sycurio UK customer base. This will typically consist of senior level engagement with FTSE 500 customers who have strategically important large-scale deployments of the Sycurio PCI platform. Assigned to these key customers, the Customer Success Manager is responsible for achieving client re-contracting and upsell/cross sell growth targets whilst supporting the organization wide strategic account objectives such as onboarding, NPS and ensuring existing customers are provided Customer Success Business Reviews.
The Customer Success Manager represents company products and services to assigned customers, while leading the customer account planning cycle and ensuring additional Sycurio products and services are effectively positioned across the customer organization. The Customer Success Manager will engage with these accounts at key points in their Sycurio lifecycle and will work closely with the existing Sycurio customer and teams and Customer Success Support Manager to ensure a unified, consistent and effective engagement with customers.
Key responsibilities
Establish productive, professional relationships with key senior personnel in assigned customer accounts. Becoming a trusted customer advisor on security and compliance matters in the contact center
Meet/Exceed the set targets laid out in the relevant compensation plan in force in the period through business sales to the named major accountants in the UK
Meet assigned targets for profitable sales volume and strategic objectives in assigned accounts.
Proactively lead a joint company-customer Success account planning process that develops mutual performance objectives, financial targets and critical milestones for a one and three-year period.
Lead solution development efforts that best address customer needs, while coordinating the involvement of all necessary company personnel
Always follow the Company's bid approvals process. Likewise, seek proper internal approvals in contractual negotiations before contractually binding the Company. Take the lead in pre bid reviews to solicit buy in and approvals from all relevant departments
Strategically support the development of Card Protect, the core Sycurio Payments platform to reflect and respond to market and customer requirements to ensure Sycurio continue to lead the Payment Security Market for contact centers globally.
To promote and drive the customer engagement in the completion of Net Promotor Score (NPS) to nominated US accounts. To actively work with VP of Customer Success to improve NPS in support to Customer Satisfaction.
Information Security Responsibilities
It is your responsibility to assist Sycurio, manage and maintain certification for the following frameworks:
ISO27001
PCI (Data Security Standard, Payment Application Data Security Standard, Software Security Framework, Secure Software Lifecycle.)
Cyber Essentials
HITRUST
Duties
Actively network within existing customers to identify additional growth opportunities
Co-ordinate the involvement of company personnel, including support, service, and management resources, to meet account performance growth and re-contracting objectives
Proactively assess, clarify and validate customer needs on an ongoing basis.
Forecast in an accurate and timely manner as required by the VP Of Customer Success and Board, this will be on a regular, structured basis.
Use the Company's CRM system (Netsuite) to keep, maintain and update accurate prospect account contact and activity details on the named US accounts. Produce specific account plans, and win plans where appropriate and attach these to the prospect records and keep updated on a regular basisWork with others within the Company to maximise the chances of winning major new business sales from existing customers. Maximise the use of personal time and expertise by way of multiple meetings, presentations, speaker opportunities and customer bids. This will include working with external partners where necessary to maximise new business wins from the installed customer base.
Drive customer change requests via the change board process to support customer requirements.
Provide leadership and a single point of escalation to all nominated customers and drive resolution by cross collaboration between Sycurio departments. Reporting back to customer in a timely fashion of regular update
Lead the arrangement of a minimum of two Customer Success Business Reviews with each assigned direct customer.
Lead hand-over from Sales to Customer Success for all new customer wins being the first point of contact for customer in arranging internal and external delivery kick-off meetings and presenting Customer Success. Providing customer oversight throughout the project journey by attendance of all in-flight onboarding stakeholder meetings.
Job Specification
Personal attributes
Major accounts sales expertise and management
Substantial presentation, negotiation, and sales skills
Have a high work rate and be a self-starter
The ability to develop technical competence in the Company's products and services plus a strong grasp of the market's security/contact center/payment requirements
Ability to work to agreed governance and reporting frameworks
Ability to work to a recognized sales methodology
Be pragmatic, articulate, organised and personable
Knowledge & Skills
Intermediate/Advanced MS Office Skills, particularly PowerPoint and EXCEL
Excellent communication and organisational skills
Excellent relationship management skills
Ability to work in a team and individually
Additional desired requirements
Educated at Degree level/relevant work experience
Minimum 5 years of strategic sales experience in a business-to-business sales environment
A post graduate degree or professional qualification in a related subject
Existing professional network in the call center security/compliance
4+ Years work experience in the payments and or call center industries.
Benefits & Culture
We are a market leader in secure voice transactions and trusted by our customers and partners.  We are on a journey to secure all personal data.  We recruit diverse, ambitious, innovative people who want to grow in a supportive and collaborative environment.  We are passionate, work hard, have fun and celebrate success.
What we'll give you;

25 Days Holiday
Competitive Salary
Competitive Commission Scheme
4 x Salary Life Insurance
Vitality Health Insurance
HealthShield Cash Back Plan
Employee Assistance Programme
Bespoke Discounts and Communications Hub
Up to 5% Contributory Pension
Sycurio is well funded and growing fast, you'll be joining an organisation that combines an entrepreneurial 'start-up' culture with the professionalism of a mature and established business. This is a fabulous opportunity to gain experience on a variety of commercial matters of an international business.
*All final interview candidates will be subject to a DBS check as a pre-condition of a potential offer of employment. Any information found will be considered when making the final hiring decision. Please be aware that the background check process will not go ahead without your written consent.
Departments.

Locations

UK - Hybrid Working (Guildford)

Remote status

Hybrid Remote
About Sycurio.
Sycurio secures data and protects reputations.
Sycurio are the industry-leading pioneer and provider of innovative solutions and services for simplifying, securing and analysing digital interactions.
Check us out on Linkedin and our company website below for our latest news and updates.
Customer Success.
·
UK - Hybrid Working (Guildford)
·
Hybrid Remote
Customer Success Manager
Loading application form
Already working at Sycurio.?
Let's recruit together and find your next colleague.