Professional Services
·
UK - Hybrid Working (Guildford)
Senior Deployment Engineer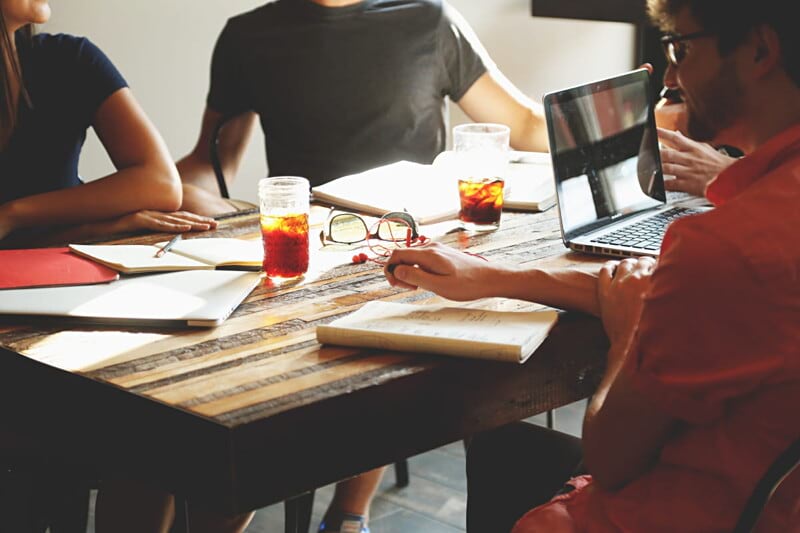 About Us
Sycurio Ltd is a profitable, fast-growing technology business operating across the European, North American and Australian markets. The company was founded in 2009 and today employs over 100 staff in the UK and USA. We operate a highly flexible operating model with opportunities to work flexibly throughout the UK and USA.
The Role

We are looking for an individual with 4-5 years' experience and specialist knowledge or expertise gained from working in a technical environment using preferably Linux based technologies. In addition, experience of working with telephony systems or in support of a contact centre would be a distinct advantage.
This role is being offered to market to build the engineering team for a specific project but also add further depth to the well established team.
The successful candidate will work as a senior member of the Project Engineering Team and report into the Head of Project Engineering (UK). The role will initially be focussed on the delivery of a large proejct and you will be the key technical contact overseeing the elements of the project. 
Key Responsibilities
Providing expert knowledge of Sycurio's extensive product range to be able to make recommendations and share advice on the implementation and usage of Sycurio software.
Being the technical lead and working closely with Project Managers and Project Architects on the deployment of sycurio solutions for new and existing customer projects.
Being the Sycurio product subject matter expert (SME) – fully experienced in deployment of all Sycurio products/components.
Carry out installation/deployment coaching and training to 1st/2nd level product support engineers and customer engineers where relevant.
Providing excellent troubleshooting skills for linux, nextworing and application issues. 
Documenting and verifying technical information contained within Sycurio's knowledgebases are accurate and efficient.
Supporting the Head of Project Engineering refining processes and streamlining procedures.
Support Product Research and development activities, in particular refining and speeding up the deployment processes by creating scripts (DevOps) that can validate configurations and reduce tedious steps in the deployment processes.
Key Attributes and Experience
Personal Skills
Excellent written and verbal communication skills.
Experience of direct contact with customers.
Accuracy and attention to detail.
Well organised, drive and enthusiasm.
Ability to learn quickly in a fast-paced environment.
Proactive and able to work without detailed supervision.
Passion for technology and expert problem-solving skills. 
Able work well both as an individual and as part of a team.
Technical Skills & Knowledge (Essential)
Excellent and experienced troubleshooting and diagnostic skills are essential.
An understanding of network protocols and in particular VOIP/TDM technologies.
Experience of working with Linux server Infrastructure, AWS and hosted environments.
High level understanding of hosted applications running under Apache services.
VMWare vSphere / HyperV VM server administration.
An understanding of defect management and project management processes.
A good understanding in Web Technologies – HTML, JavaScript, Ajax and Web Services SOAP (XML) & Restful API's.
Technical Skills & Knowledge (Desirable)
Experience supporting telephony systems, SBCs and PBX integrations is essential.
Creating and maintaining VMs in a VMware ESXi environment.
Working knowledge of TCP/IP networking – firewalls and routers.
Excellent understanding of databases in particular querying and executing MySQL queries.
Remote Desktop Services (RDS) deployment and administration.
Network infrastructure –Switches, Routers, Firewalls, Load Balancers.
Network protocols and applications - VLANs, IP, TCP, UDP, DNS, NTP, HTTP, HTTPS, IPsec, LDAP, SSH.
Security - Best practice, Firewalls, encryption, access control, authentication mechanisms, PKI, Certificates.
Nagios / SNMP / OSSEC/ Splunk/ Syslog monitoring tools.
Considerable experience of 3rd-line support services in a software/ telecommunications environment.
Other Skills (Not essential but advantageous)
Basic programming knowledge and Agile development practice.
Experience of working within the ITIL framework.
Prince2 qualification or understanding in any other process driven methodologies.
This is a fantastic opportunity for someone wishing to elevate their profile in business and develop their career leading a Technical Professional Services team delivering technology projects. You will be joining an experienced and motivated team who will be able to help you develop your career.
Benefits & Culture

We are a market leader in secure voice transactions and trusted by our customers and partners.  We are on a journey to secure all personal data.  We recruit diverse, ambitious, innovative people who want to grow in a supportive and collaborative environment.  We are passionate, work hard, have fun and celebrate success.
What we offer;
25 Days Holiday
Competitive Salary
Up to 10% Bonus
4 x Salary Life Insurance
Vitality Health Insurance
HealthShield Cash Back Plan
Employee Assistance Programme
Bespoke Discounts and Communications Hub
Up to 5% Contributory Pension
Sycurio is well funded and growing fast, you'll be joining an organisation that combines an entrepreneurial 'start-up' culture with the professionalism of a mature and established business. This is a fabulous opportunity to gain experience on a variety of commercial matters of an international business.
*All final interview candidates will be subject to a DBS check as a pre-condition of a potential offer of employment. Any information found will be considered when making the final hiring decision. Please be aware that the background check process will not go ahead without your written consent.
Departments.

Professional Services

Locations

UK - Hybrid Working (Guildford)
About Sycurio.
Sycurio secures data and protects reputations.
Sycurio are the industry-leading pioneer and provider of innovative solutions and services for simplifying, securing and analysing digital interactions.
Check us out on Linkedin and our company website below for our latest news and updates.
Professional Services
·
UK - Hybrid Working (Guildford)
Senior Deployment Engineer
Loading application form
Already working at Sycurio.?
Let's recruit together and find your next colleague.