Application Dev & QA
·
UK - Hybrid Working (Guildford)
DevOps Engineer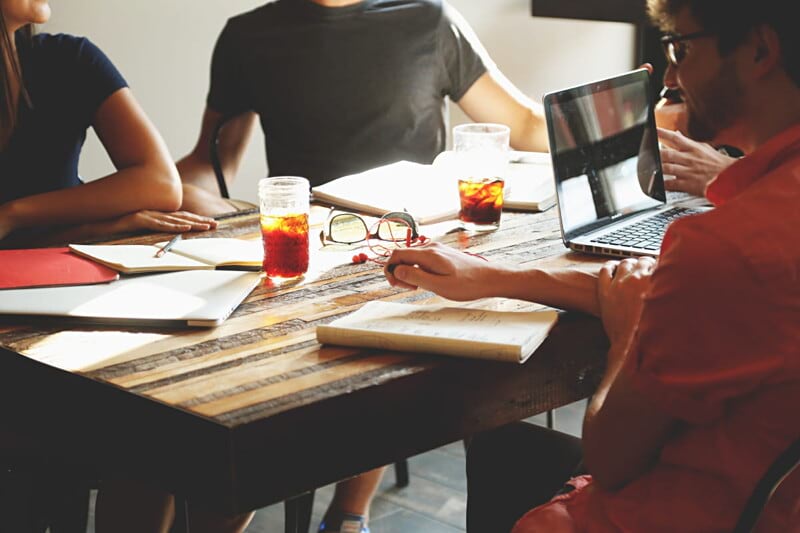 Purpose of the role:
To work hand in hand with the Development, Security, Support and Deployment teams to ensure that security best practices are adopted within the Development Team from the earliest possible stage, collaborating with each team member to better understand their role in compliance with security standards.
To be responsible for building and maintaining the VMs into which Sycurio systems are deployed while being on hand for troubleshooting and hardening the Linux OS and AWS on which the applications sit. The DevOps Engineer will extend the current monitoring solutions and reporting using Nagios – ensuring that OS security patch processes are maintained.
Additionally, the DevOps Engineer will participate in how a build should be produced, ensuring that the deployment team have access to the necessary automated deployment environments using VMWare, AWS along with automated provisioning. They will be expected to enforce best practice and security protocols. This position will act as a link between the Developers and Technical Engineers and will be responsible for raising awareness of security issues as the code is released to deploy.
Overall, the DevOps Engineer will liaise across the business to ensure PCI compliance is considered at the earliest stage possible and that there is complete awareness around the impact that any new feature created will have on the compliance of security standards within infrastructure.
Key responsibilities
Improve the management of the infrastructure to increase the speed and frictionless nature for delivering secure, high-quality software.
Ensure that the development lifecycle is correctly implemented from design > production > to support.
Continually work on the potential silos between the development and operations teams
Automate using terraform and ansible wherever it is correct for the business to do so.
Experienced and enthusiastic Systems Engineer, with Linux expertise (Redhat, Centos, Ubuntu and AWS terraform scripting.
An understanding of virtualization technologies such as Vsphere.
A genuine interest in managing Linux based applications and in modern methods of distribution/containerization.
Experience of troubleshooting/problem solving within a multi-network protocol environment (for example, TCPIP, LDAP, NTP, DNS, APT, SYSLOG).
Developing and maintaining CI/CD pipelines using Jenkins and Ansible
Developing Infrastructure as Code templates and maintaining using Git repository
CloudFormation and Terraform scripting
Building and maintaining a big data environment for data analytics and visualization in AWS Linux – RedHat/Ubuntu
Experience in at least one scripting language is expected (BASH, Python, Perl), together with a familiarity of automation technologies such as Puppet, Ansible, or Chef (direct experience with these automation tools is not required, but rather an awareness and understanding of the principles).
A good operational understanding of Jenkins is essential.
A good understanding of security issues and concerns. You will have worked in an environment with a formal security standard and will have helped uphold that standard. You will have advised a team about the required steps to adhere to the standard and been part of security conversations across the business.
Benefits & Culture

We are a market leader in secure voice transactions and trusted by our customers and partners.  We are on a journey to secure all personal data.  We recruit diverse, ambitious, innovative people who want to grow in a supportive and collaborative environment.  We are passionate, work hard, have fun and celebrate success.
What we offer:
25 Days Holiday
Competitive Salary
Up to 10% Bonus
4 x Salary Life Insurance
Vitality Health Insurance
HealthShield Cash Back Plan
Employee Assistance Programme
Bespoke Discounts and Communications Hub
Up to 5% Contributory Pension
Sycurio is well funded and growing fast, you'll be joining an organisation that combines an entrepreneurial 'start-up' culture with the professionalism of a mature and established business. This is a fabulous opportunity to gain experience on a variety of commercial matters of an international business.
*All final interview candidates will be subject to a DBS check as a pre-condition of a potential offer of employment. Any information found will be considered when making the final hiring decision. Please be aware that the background check process will not go ahead without your written consent.
Departments.

Locations

UK - Hybrid Working (Guildford)
About Sycurio.
Sycurio secures data and protects reputations.
Sycurio are the industry-leading pioneer and provider of innovative solutions and services for simplifying, securing and analysing digital interactions.
Check us out on Linkedin and our company website below for our latest news and updates.
Application Dev & QA
·
UK - Hybrid Working (Guildford)
DevOps Engineer
Loading application form
Already working at Sycurio.?
Let's recruit together and find your next colleague.